Top Tips For Reducing Holiday Anxiety
We're moving into the holiday season, and while we can probably think of so many reasons to be grateful, we can also think of a million reasons to feel stressed. There just doesn't seem to be enough time, money, or cheer to last until January. We have so many things to do; decorate, bake, buy gifts, and attend parties while still maintaining our regular responsibilities.

Facing Holiday Anxiety
The pressure to "do it all" can be overwhelming. You're not alone, stress and anxiety increase for most people this time of year. Sometimes, the most wonderful time of the year starts to feel, well, not so wonderful. When we add social media it can start to make us feel that no matter how much we do, it's not enough. Staring at a Facebook friend's highlight reel and comparing it to our own lives adds an extra layer of stress.
With all of these stressors, the struggle to stay present and enjoy every moment can be really difficult. One thing anxiety can do to us is cause us to look to the future and not focus on the present. We're constantly anticipating what's going to happen. Our worries can range from who's bringing up politics at Thanksgiving dinner, or will I overeat and then feel shame? Am I spending too much or not enough?

How to Reduce Holiday Anxiety Symptoms
Focusing on these worries can really take the fun out of the season. If you're struggling to find joy in the holidays, you're not alone. Seemingly small frustrations that affect us during the year seem to compound during the holidays, leading us to feel inadequate and anxious. So what can we do? How do we reduce stress & anxiety and actually enjoy the holidays?
Here are a few tips:
Take Stock of What's Important
I don't mean just think about it. Write it out; look at what you want to get out of the holidays. Do you want to work more so you can buy a special gift for a loved one, or do you want to forgo gifts and experience something with someone special? Decide what is important to you and pursue it.
Lower Your Expectations
I feel like this may sound insensitive, but it's true. Author Anne Lamott says, "expectations are resentments waiting to happen". Sometimes we create scenarios in our head of how things "should " be, they're glamorized stories of whatever event we are planning. Recognize what it is you want from an event, situation, or person. Then communicate this with those who are involved. Communicating your needs or wants is not selfish, and helps eliminate future resentments.
Stick to Your Plan
Do you need to stick to a budget, maintain healthy eating habits, stay sober, or limit events that overwhelm you? Make a plan for how to accomplish this. If you need to, tell a trusted friend to help you stick to your goals. Accountability is a great reinforcement and can help us stay the course.
Be Kind to Yourself
Chances are, you won't do everything or even most things exactly as you want. In those instances, remember to speak kindly to yourself. We often talk to ourselves in ways we would never let anyone else speak to us. Negative self-talk increases our feelings of incompetence and frustration. to yourself kindly the way you would a close friend takes practice, but it's worth the work!
Limit Social Media
How do you feel after you scroll through Instagram or TikTok? If you recognize yourself getting frustrated or experiencing FOMO, take a break. Set limits on how often you will look at your phone, and focus on what you're doing at the moment.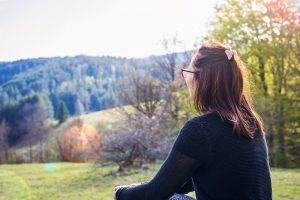 Get Outside
Take some time to go for a walk, hike, or sit outside and read. Our bodies need natural Vitamin D from the sun. Whether you're able to spend a few minutes or a few hours, any additional sunlight and fresh air you're able to get will help you feel better.
Enjoy Your Holidays Without The Anxiety
Whether you're able to use one or all of these tips, the goal is to enjoy the season. Anxiety is a beast and can ruin even the best experience. If you're struggling to get your anxiety under control, reach out to a mental health professional. Our team at TN Mental Wellness is skilled at helping reduce anxiety, any time of year, but especially during the holidays.
You may really start to enjoy the holiday season!


Interested in Anxiety Treatment in Gallatin, TN?
You deserve support when dealing with your anxiety symptoms. Our team of caring therapists would be honored to help you learn the coping skills needed to manage your anxiety symptoms. We are happy to offer support from our Gallatin, TN-based therapy practice. To start your therapy journey, please follow these simple steps:
Meet with a caring therapist
Learn to heal your anxiety symptoms.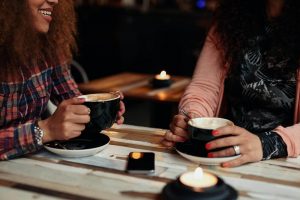 Other Services Offered by Tennessee Mental Wellness
Anxiety Treatment isn't the only service offered at our Gallatin, TN-based therapy practice. We understand you may experience a variety of mental health concerns. This is why we are happy to offer support with mental health services including art therapy, divorce recovery, postpartum treatment, brainspotting, and LGBTQIA+ therapy. Other services offered include health coaching, divorce support groups, online courses, and corporate seminars. Feel free to learn more by visiting our blog or FAQs page today.